Welcome to CCTI
---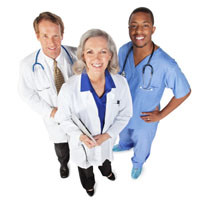 We offer the highest quality American Heart Association® certified classes in Sonoma County.
Here you will find the most up-to-date AHA® information and training in basic and advanced emergency medical intervention; all in a comfortable, stress free, high-tech learning environment.
Certified BLS, ACLS, PALS, and ECG classes available with certification cards issued same day. Continuing education hours are available. We hold BRN and EMS provider numbers. 
We are dedicated to your success.
Register online, or call us today at 707-836-7000 or toll free at 877-909-2284.
For Healthcare Providers
---
Superior instruction in BLS, ACLS, PALS, and ECG classes for staff in hospitals, private practice, emergency medical services, and other healthcare areas.
We are an official American Heart Association® Training Site.
For Nursing Students
---

CCTI is proud to be the official SIM Lab for the Sonoma State University Nursing Program!
We are dedicated to our students and offer special rates on Provider classes to all Nursing Students in Sonoma County and the greater Bay Area.
See our schedule of classes, or call to set up a private class with dates that work for your group.
For The Community
---

American Heart Association® CPR Heartsaver and First Aid classes for workplace professionals, parents and teachers, fitness clubs, childcare workers and company safety officers.
We offer group rates on private classes. Learn how to save a life!