_________________________________________________________________________
ECG Interpretation Series (3 day course)
This 3 day classroom-based, Facilitator-led course in ECG Interpretation is designed to improve electrocardiogram (ECG) recognition and interpretation skills for healthcare providers working with monitored patients.
This comprehensive course teaches basic cardiac anatomy and guides you through the principles of electrophysiology, ECG complexes, recognition of arrhythmias and myocardial infarctions.
Class also prepares attendees who may be taking ECG/CET Exam.
Class fee includes course workbook and materials.
Click Here to view upcoming class dates and register online.
_________________________________________________________________________
ECG & Pharmacology Course (ACLS Prep)
The ECG & Pharmacology course is designed to prepare the health care provider to recognize and interpret basic cardiac (normal and abnormal) rhythms and basic pharmacology practices used in the American Heart Association ACLS courses.  This course is a no stress ACLS prep course and is highly recommended for health care providers, students, and those who are planning to take the AHA ACLS Provider course for the first time.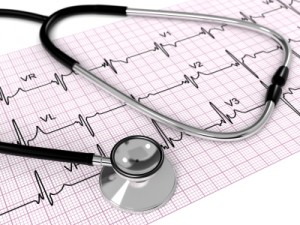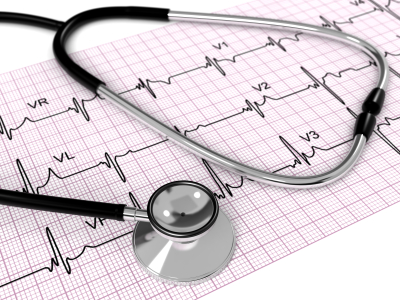 For Health Care Providers who are looking to renew their ACLS certification, the ECG and Pharmacology course is an excellent means for refreshing one's knowledge base of ECG interpretation and Pharmacology prior to taking the ACLS Renewal course.  For individuals not required to take the ACLS course but would like to learn or sharpen their basic understanding of ECG recognition and or Pharmacology skills, this course is a great way to become familiar with other areas surrounding medical intervention and quality patient care.
Core objectives for the ECG & Pharmacology Course:
Understand foundational knowledge of basic anatomy of the myocardium.
Describe the relationship of the conduction system to the myocardium.
Relate the electrophysiology of the cardiac electrical activity and current conduction to the surface electrocardiogram.
Understand and recognize the normal electrocardiogram and make basic measurements.
Recognize, identify, and understand basic arrhythmias.
The first part of the course will describe basic heart anatomy and electrophysiology.  The student will develop a basic understanding of the relationship between the anatomy and the electrical conduction system of the heart.  Based on this fundamental knowledge, basic electrocardiographic patterns and measurements will be described. The normal rhythm and surface ECG measurements and patterns will be reviewed.Following the review of the anatomy, function, and conduction of the normal impulse, cardiac rhythm abnormalities will be described and discussed.
Clinical Pharmacology Objectives:
Know basic ACLS drugs and usage
Understand drugs, doses, and routes of administration during cardiovascular emergencies
Learn to integrate basic drug pharmacology into ACLS algorithms
Course Duration:
The ECG and Pharmacology course will take approximately 8 hours with breaks. Students will receive an AHA certificate of completion.
All classes begin at 8:30am and end at approximately 5pm.
Please click on the link above to view dates and register online with debit or credit card.
(You may also call to register by phone)